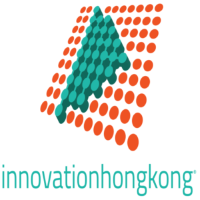 Innovation Hong Kong is the digital information platform for corporate & SME business sectors across verticals. It provides a different perspective- a broader picture of innovative developments in Hong Kong, the Greater Bay Area – China and the region for a global audience.
It's all about collaboration and innovators in the eco system.We bring you industry insights, trends, exclusive interviews with corporate and key Government leaders across different verticals to keep you inspired, informed and ahead of the curve.
Do you want to find out more about the incubator programmes available? Then click on the Innovation Labs/Hubs category to learn more. Do you want to find out What's Happening in Hong Kong, in the region or globally with innovation based events? Then click on the What's Happening category to find out… just a few of the other things that we provide to help you get involved and interact.
If you like what you read feel free to share it on social media with the easy click icons provided. This site is for you and we will regularly update it and adapt to keep it useful and purposeful.
The new "Premium Content" vertical includes high level interviews which can be accessed via subscription with content being added on a regular basis. New verticals will be introduced, an innovators club membership and a newsletter to be introduced this year. If you want to keep up with what is happening and interact with innovators this is the place for you – so subscribe now.
And finally innovation is about providing something new with relevance and, that is what we are striving to provide you here…we hope you like it.
If you need to get in touch with us please contact: cs@innovationhongkong.com
Thank you !
inform, inspire and collaborate

–

i

nnovationhongkong
Bina Gupta
Founder & Chief Executive
Innovation Hong Kong
Innovation Hong Kong is proud to be a partner/supporting organisation of in 2020:
AFF InnoVenture Salon January 13-14

Startmeup HK Festival 2020 February 10-15

this event has been postponed and we will keep you updated.
Hong Kong Blockchain Week and Block O2O Global Summit March 2020
this event has been postponed and we will keep you updated.
BIOHK2020 19-22 August, 2020

Hong Kong's leading biotechnology conference
Innovation Hong Kong Supporting Partner:
Innovation Hong Kong Social Enterprise Partner:
Gift-a-Deed
About the Publisher
Bina Gupta is the Founder & Chief Executive of BG Business Communications Ltd. The business is based in Hong Kong and has been operating for more than thirteen years in areas of commercial media representation, marketing & partner solutions consultancy and other client projects.
Her extensive multimedia experience (30+ years) has involved launching and running divisions for major listed companies including News Limited and John Fairfax Holdings in Australia; STAR TV Group and, Euromoney Institutional Investor in Asia. This expertise combined with her entrepreneurial drive led Bina to launch innovationhongkong® as a registered trademark brand and web platform in March 2018.
Bina is a Director of The Australian Chamber of Commerce Hong Kong & a Fellow of the Hong Kong Institute of Directors. She is also a member of The Australian Institute of Company Directors, the Hong Kong General Chamber of Commerce, the Forum of Indian Professionals in Hong Kong and Advance Global Australians which keeps her engaged with industry trends and developments in the region whilst ensuring she stays ahead of the curve.