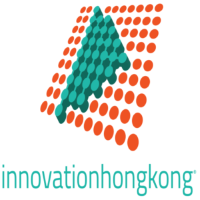 Innovation Hong Kong is the digital information platform for  corporate & SME business sectors across verticals fostering innovation in Hong Kong, the Greater Bay Area, China & the region for a global audience.
Key industry insights, trends, exclusive interviews with corporate and key Government leaders across different verticals keep you inspired, informed and understand what matters. Our innovation ecosystem provides specific verticals for companies who want to innovate, enter and lead the market in Hong Kong, Greater Bay Area and Asia.
News and insights are provided to keep you ahead of the curve. No time to browse  different verticals ? Then enter your query in the Search field [Q] which appears in the header section to find what you are interested in… it's as simple as that! Trending is the quick 'go to' for the latest updates across verticals.
In June 2021 we introduced language capabilities for the site so if you do not want to read content in English you have a choice of 17 options including Chinese, Spanish, Italian, French, German, Hindi, Indonesian, Japanese, Korean, Thai,Portuguese Swedish and more. On the bottom left of each content piece you will see the flag with English…scroll down and select your language option and you are ready to go !
We are delighted that in the past twelve months (September 2020-August 2021) we have had more than 2.4 million visitors to the site and more than half a million page views so hope we can build further on that and provide you with innovative content that matters.
We make it easy to share content on social media with the icons provided beneath each article.Updated regularly, we adapt to keep the platform useful and purposeful.This site is for you and we welcome your feedback.
"Premium Content" includes exclusive interviews, thought leadership and insights from visionaries and leaders in their field. This section is available as part of corporate membership. Paypal and Stripe options are available via the website.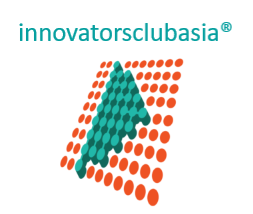 If you are curious,entrepreneurial and want to interact with innovators peer to peer, join exclusive roundtable and partner events, attend innovation courses in English or Cantonese, seek business advisory or mentorship sessions, as well as network – then innovatorsclubasia® is the exclusive members club for you. 
Individual membership and corporate memberships can be registered and paid for via the website – just click on Premium Registration in the header. For membership enquiries please contact: membership@innovatorsclubasia.com
Thank you and enjoy.
inform, inspire and collaborate

–

i

nnovationhongkong®
                                                  Bina Gupta, Founder & Chief Executive
                              Innovation Hong Kong® | Innovators Club Asia®
                                                           BG Business Communications Ltd
Innovation Hong Kong® covers the events you need to know about and is proud to be a partner/supporting organisation of the following events in 2021:
14th Asia Financial Forum and AFF InnoVenture Salon January 18-19, 2021

Collision  Toronto April 20-22
StartmeupHK Festival 2021   May 24-28   
     
      ShapersZ  May 26-27      
                              
     

Proptech May 24-25

   

    

 Scaleup Impact Summit May 25-26 
InnovatorsClubAsia Event     
Turn the tables – ask VCs what will make them enter your cap table  July 15, re-broadcast September 1, 2021
event supported by:
 
Hong Kong Fintech Week 2021  November 1-5
Supporter of InnovationHongKong®: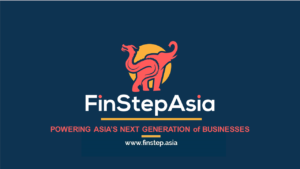 Innovation Hong Kong® is a Social Enterprise Supporter of:
Gift-a-Deed
About the Publisher
Bina Gupta is the Founder & Chief Executive of BG Business Communications Ltd |InnovationHongKong®| InnovatorsClubAsia®
Bina is Australian and has lived and worked in Asia for more than 26 years. Her 25+ years of multimedia  experience spans ASX, NASDAQ and LSE listed companies in Australia and Asia. Her leadership roles had P&L responsibilities and required corporate governance knowledge. With this experience behind her and entrepreneurial skills, she launched a representation and project consultancy business, BG Business Communications Ltd which has been operating in Asia for over 15 years. Utilising her digital skills, she launched two start-up trademarked brands focusing on innovation in Asia and Greater Bay Area, Mainland China in 2018 and 2021 – InnovationHongKong® and InnovatorsClubAsia®
Bina is a Fellow of the Hong Kong Institute of Directors and a Convention Ambassador for the Hong Kong Tourism Board. She was a Director of the Australian Chamber of Commerce Hong Kong for more than five years (2016 – 2021) and continues to be an active member sitting on the Greater Bay Area Committee. She was a judge of the Australia China Business Awards in 2015 and 2016.
Bina is also a member of the Australian Institute of Company Directors, Austcham Macau, Advance Global Australians, the Asia CEO Community, Hong Kong General Chamber of Commerce and Forum of Indian Professionals in Hong Kong. These memberships keep her engaged with key industry and government leaders, business trends and developments in the region, whilst ensuring she stays relevant to her innovation purpose.