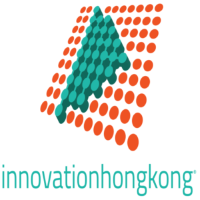 Innovation Hong Kong is the digital information platform for  business across verticals showcasing & fostering innovation in Hong Kong, the Greater Bay Area, China & APAC region for a global audience.
Key industry insights, trends, exclusive interviews with corporate and key Government leaders across different verticals keep you inspired, informed and understand what matters. Our innovation ecosystem provides specific verticals for companies who want to innovate, enter and lead the market in Hong Kong, Greater Bay Area and Asia and grow globally.
News and insights are provided to keep you ahead of the curve. No time to browse  different verticals ? Enter your query in the Search field [Q] which appears in the header section to find what you are interested in… it's as simple as that! Trending is the quick 'go to' for the latest updates across verticals.
You have a choice of 17 language options including Chinese  (simplified and traditional), Spanish, Italian, French, German, Hindi, Indonesian, Japanese, Korean, Thai,Portuguese Swedish and more. On the bottom left of each content piece you will see the flag with English…scroll down and select your language option and you are ready to go !
We are delighted that in the past twelve months (January-December 2021) innovationhongkong.com has had more than 2.4 million visitors and more than 530,000 page views. We hope to build further on this and provide you with innovative content and information that matters.
We make it easy to share content on social media with the icons provided beneath each article.Updated regularly, we adapt to keep the platform useful and purposeful.This site is for you and we welcome your feedback.
"Premium" includes exclusive interviews, thought leadership, insights from visionaries and leaders in their field. This section is available as part of corporate membership. You can click on 'member registration' in the header banner to register, pay and join.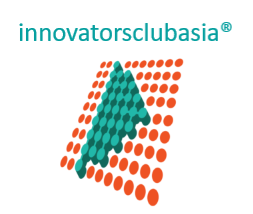 If you are curious, entrepreneurial and want to interact with innovators peer to peer, participate in exclusive roundtable and partner events, attend innovation courses in English or Cantonese, seek business advisory or mentorship sessions and most importantly network – then innovatorsclubasia® is the members club for you. We also hold our own events so you will receive information via the member newsletter – monthly.
Individual membership and corporate memberships can be registered and paid for via the website – just click on "Member Registration" in the header section. For enquiries please contact: membership@innovatorsclubasia.com
Thank you and enjoy.
inform, inspire and collaborate

–

i

nnovationhongkong®
                                                  Bina Gupta, Founder & Chief Executive
                              Innovation Hong Kong® | Innovators Club Asia®
                                                           BG Business Communications Ltd
InnovatorsClubAsia® Advisory Panel
https://innovationhongkong.com/gallery/innovators-club-asia-advisory-panel/
InvestorsInnerCircle:
Events
Innovation Hong Kong® covers the events you need to know about and is proud to be a partner/supporting organisation/partner of those listed below this year as well as provide discounts to members of our club.
Members can log in and access full event listings for 2022 for local HK and APAC and global in the InnovatorsClubAsia® vertical.
15th Asia Financial Forum and AFF InnoVenture Salon January 10-11
Azalvo Project Accelerator April -June 30
Innovation in Food Production April 22 InnovatorsClubAsia panel session
Future Innovation Summit Dubai May 11-12
Future Human May 12-13, Dublin Ireland| hybrid
International Women in Tech Global Conference June 7-10
Startmeup HK Sept 5-10 
CVCF November tba
BIOHK2021 December 14-17
CSR
Innovation Hong Kong® is a Social Enterprise Supporter of:
Gift-a-Deed
About the Founder
Bina Gupta,Founder & Chief Executive of BG Business Communications Ltd |InnovationHongKong®| InnovatorsClubAsia®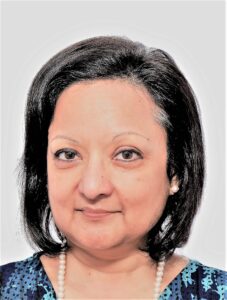 Bina Gupta is the Founder & Chief Executive of BG Business Communications Ltd. The business is headquartered in Hong Kong and has been operating for sixteen years in commercial representation, marketing and project consultancy.    
Bina was a Director of the Australian Chamber of Commerce Hong Kong from 2016- 2021, Vice-Chair of the Media & Marketing Network from 2015-2018 and a judge of the Australia China Business Awards in 2015 and 2016. She is a Fellow of the Hong Kong Institute of Directors and has memberships across business chambers and professional associations keeping her engaged with trends and developments in the region. She meets with industry leaders as well as government officials which ensures she stays relevant to the information that matters. Bina was appointed as a Convention Ambassador for the Hong Kong Tourism Board in 2020 and to the Advisory Board of Sydney Investors, Professionals & Business Networking Group Inc (SIPBN) in 2021.
Bina delivers multimedia experience (30+ years), entrepreneurship, leadership and corporate governance to her business and roles. She previously launched new media assets and ran divisions for major listed companies including News Limited and Fairfax Media Ltd in Australia; STAR TV Group (now Fox) and, Euromoney Institutional Investor in Asia. With her own business operating for many years she continued her entrepreneurial drive and passion for innovation,in launching two registered trademarked brands -innovationhongkong® in March 2018 and innovatorsclubasia® in 2020. 
https://www.linkedin.com/in/bina-innovationhongkong