world's first integrated QR Payment and Marketing Platform for merchants to roll out at Changi Airport
An agreement to roll out the integrated acceptance of multiple major QR payment apps by merchants located across all four terminals at Changi Airport was announced by the Liquid Group on April 3, 2019.
The integrated payment platform will allow retailers at Changi Airport to accept e-wallets such as GrabPay, Liquid Pay, Singtel Dash, Ezi Wallet and PayNow QR bank payment apps, as well as international payment app partners such as WeChat Pay, UnionPay and Alipay.
The payment platform will roll out a unified point-of-sales (POS) for QR payments that enable merchants to accept multiple local and international QR payment apps using a single device. With a standardized merchant workflow, participating Changi Airport retailers can also accept multiple QR payment apps without additional infrastructure, integration or cashier training when Liquid Group and Changi Airport expand the network to include additional local, overseas and card scheme QR payment apps.
This integrated payment platform also enables Changi Airport to launch multiple marketing campaigns with participating payment apps without the need for additional cashier training or verification during checkout. This will provide a frictionless user experience.
Changi Airport was recently voted by air travellers as the 'World's Best Airport' at the 2019 World Airports Awards for the seventh consecutive year. Changi is the world's seventh busiest airport for international traffic with over 65 million passenger movements. With the rapid proliferation of QR mobile payment apps across ASEAN, North Asia and South Asia, Liquid Group's payment platform will enable Changi Airport to spearhead the seamless acceptance of such apps and offer deals to shoppers from different countries.
This is also in line with the Government's Smart Nation objective to provide an open, accessible and interoperable national e-payment infrastructure, as well as the adoption of SGQR as the single, standardised QR code for e-payments in Singapore.
Ms Teo Chew Hoon, Group Senior Vice President at Changi Airport Group stated "We are pleased to partner Liquid Group to introduce this convenient payment option at Changi Airport."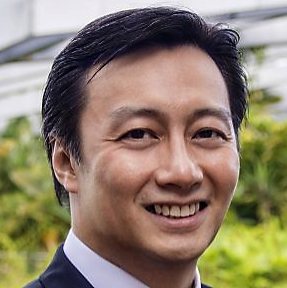 Jeremy Tan, Founder and CEO of Liquid Group, said: "Promoting the interoperability of mobile payment services is a fundamental part of advancing a cashless society. We are delighted to roll out the largest open QR payment platform at Changi Airport, which provides a unified point-of-sale for the wide range of QR payment apps available. Our vision is to expand this network across the region and create a cross-border platform to facilitate large-scale QR payment transactions and accelerate the adoption of QR payment apps."
Source: Liquid Group