world's first digital human AI teacher "OIAI"
Dev Aditya and Dr Pauldy Otermans from Otermans Institute in the UK have created OIAI- an educational platform that uses digital human teachers powered by Artificial Intelligence (AI) who possess human-like qualities.
These AI teachers cannot only teach learners remotely at any time they wish to learn, but also understand their learning requirements and, tailor their lessons to them. These teachers were created with the same technology as deepfake technology however, for a good purpose.
Teaching is received via one's smartphone so especially useful in remote areas which do not have access to teachers and often not even regular basic resources such as food & water.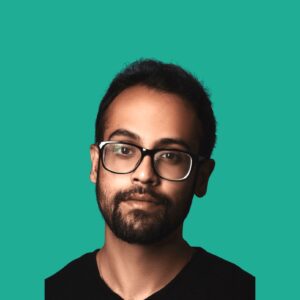 Dr Pauldy Otermans                                                    Dev Aditya
Dev Aditya, Managing Director, and Dr Pauldy Otermans Chairman's, project began over two years ago when their first version of Beatrice (avatar) trained refugees in BCF UNHCR camps in Northern Iraq. They have upskilled more than 40,000 underserved learners across 10 countries since the pandemic.
The project was awarded by the UK Prime Minister and recognised globally in 2021. These educationalists are spearheading 'AI in education' for the developing world. With a mission to upskill 750 million students through soft skills and professional development skills training using an AI-teacher.
InnovationHongKong listened to a TEDx speech delivered by Dev and Dr Pauldy recorded last year and learned that Beatrice, the avatar, not only teaches but learns from the user and has more than 90 million data points created. OIAI can also plug into other platforms creating a large potential internet infrastructure with global penetration of smartphones. They emphasised the importance of working out the what was needed first as there is always a tech solution around the corner to build on.
Otermans Institute is solving the world shortage of teachers (estimated to be 69 million) with OIAI. In most parts of the world it is expensive and not always possible to hire private tutors. An AI teacher can be available at a fraction of that cost.
OIAI's digital teachers are the solution to the lack of human teachers worldwide. They can automate learning, teach students who cannot access quality education, and support human teachers in tracking their students' progress simultaneously and 24/7. Through its AI-powered teachers, OIAI promises to democratically guide, skill, and train global learners of tomorrow, giving everyone a personalised teacher in their pocket.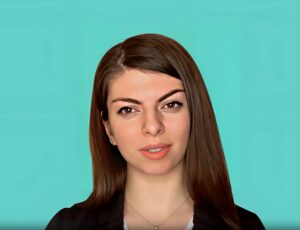 Beatrice avatar
Dev and Dr Pauldy say: "Beatrice is your personal teacher, trainer, and friend who is with you anytime and everywhere to ensure that no one is ever left behind". Technologies such as OIAI are developed having humans in mind and meant to empower them in an inclusive and sustainable manner.
Both are now creating and AI-powered avatar which will translate spoken work/audio (live/recorded lessons, speeches,social media) into sign language in real-time to open up digital content, focusing on online learning content for sign speakers.
It is good to learn of a positive use case of deepfake technology to create the solution of the global shortage of teachers.
Picture Source : Otermans Institute