WELCOME TO PREMIUM CONTENT
Dear InnovatorsClubAsia® member and audience viewing this page,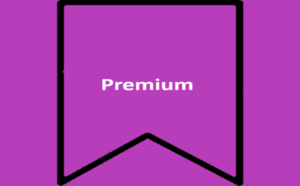 Welcome to Premium Content which can be accessed when you are a member of InnovatorsClubAsia®. This is the place to keep ahead of the curve in thought leadership and insights from the key industry players and visionaries. We provide exclusive interviews written by our experienced journalists which include:
Dr Mobin Nomvar, Scimita Ventures
Ben Way, Macquarie Group
Vivek Pathak, World Bank/IFC
Duncan Chiu, Radiant Capital Ventures|Legislative Council HKSARGovt
Walter Dias, Regional Director United Airlines Inc.
Ricky Chiu, Phase Scientific
DD Saxena, Canola Oil entrepreneur
Susanne Chishti, Fintech Circle UK
Allen Zelden, Boldly Foods
Sueng-gun Lee, Toss Korea
Giovanni Bulgari, Bulgari Wines
Victor Dominello (previously an MP) driving digital transformation
Girish Jhunjhunwalla, Chairman Ovolo Group
Langston Suen, Opharmic Technology
Donald Soo, Pyrmont Wealth | Koizai
Paul Ark, Digital Ventures
Dr Manson Fok
Desmond Marshall, Rouge Ventures
… with more than 90 articles for you to view. We will continue to add to this section to provide members with #innovationthat matters and value apart from other member benefits.
Membership to InnovatorsClubAsia® offers great networking,events and special courses and learning. It is realistically priced as we want all innovators & those curious to be part of this community.
Please register and pay [in one process otherwise it will not be validated] here: https://innovationhongkong.com/register to enjoy this Premium Content.

Please email cs@innovationhongkong.com or membership@innovatorsclubasia.com should you require any assistance or have queries.

Thank you and enjoy !
InnovationHongKong®|innovationasia®