Turn the Tables- ask VCs what will make them enter your cap table
July 15, 2021 Virtual Event
Re-broadcast edition September 1, 2021
InnovatorsClubAsia® is proud to bring you the following venture capital event which is supported by StartmeupHK.
This is a great opportunity for those seeking funding to learn more about venture capitalists and what they look for. We bring you an esteemed panel of these professionals who will answer the questions you need to know for your journey to be a success.
Some more on our panel speakers: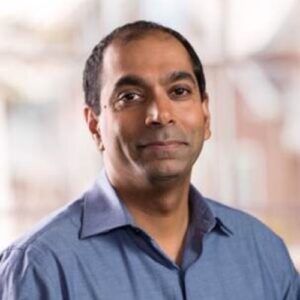 Anish Srivastava, Founder & CEO – Vinaj Ventures
Investor, Innovation Advisor, Mental Health for Youth Advocate, Early-Stage Startup Support Expertise
Anish Srivastava is the founder and CEO of Vinaj Ventures, an innovation and investment services firm based in the San Francisco Bay area. Vinaj Ventures' consulting arm helps clients build new digital products with excellent user experiences. Its investment services function specializes in market analysis, sourcing, evaluating and investing in startups.
Anish is passionate about investing in concrete, commercially viable solutions that can have a positive impact on society and providing support to entrepreneurs who are looking to make a meaningful difference. A proof point is Telosity by Vinaj Ventures, the fund he founded in 2019 that invests in early-stage companies that provide affordable and scalable solutions to improve mental well-being in young people – especially in underserved communities.
Anish is a member of the Alliance of Chief Executives. He serves as a board member and in advisory roles to a number of organizations. Prior to Vinaj Ventures, Anish led Citi Ventures' Global Lab Network & Accelerators and was a key leader in JP Morgan Chase's Digital Customer Experience & Innovation organization. He also held various senior and executive positions at startups such as Egreetings, Geodesic and Lexy,  where he pioneered new consumer-facing mobile services. Anish spent six years at Orange, building the mobile innovation practice in Silicon Valley, followed by driving strategic partnerships in London as Director of Business Development. Early in his career, Anish was part of the development team that built Bank of America's first online banking website, along with its first credit card website.
Anish graduated from Carnegie Mellon University with a Bachelor's of Science in Computer Science and French. His interests include soccer, cooking, running and traveling with his family.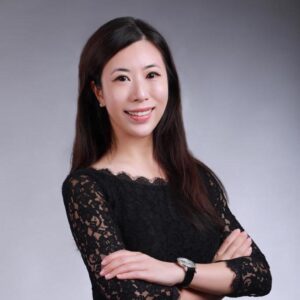 Stephanie Ko
Stephanie is Director, LQ Pacific Partners Group
Stephanie has a bachelor's degree from LSE and a master's degree from Harvard. Both an entrepreneur and investor at heart, she has built up operations for several start-ups in the healthcare and tech space and has worked at leading venture capital firms in China and in Singapore. Stephanie currently supports growth- to late-stage TMT companies via LQ Pacific Partners, a cross-border boutique provider of private capital and asset manager chaired by a co-founder of Tencent. Stephanie has lived on various continents and is currently based in Hong Kong.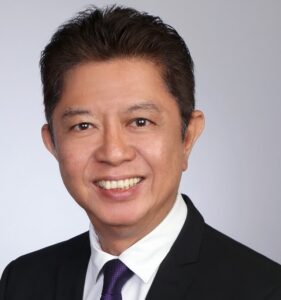 Jeffrey Nah
Jeff is founder & CEO of JN Capital & Growth Advisory & Future Ready Academy.
He is a Venture Builder, Investor & Lecturer and has invested in over a dozen technology startups from Singapore, to India, Indonesia, Vietnam, Australia & USA. These investments have been in education, healthcare, digital-ID, media, enterprise Saas, venture capital funds, including 500Startups, Wavemaker Partners & Blue Cloud Ventures. 
Jeff is a former banker turned entrepreneur & investor with 40-years business experience across Asia Pacific. He has lived in 7 countries and built businesses across Singapore, Indonesia, Vietnam, Thailand.
Jeff mentors startups at:
Singapore Fintech Festival
Action Community for Entrepreneurship (ACE)
National University of Singapore (NUS) Graduate Research Innovation Program
Singapore Management University (SMU) Business Innovation Generator
Jeff lectures part-time on topics relating to entrepreneurship and innovation at:
Nanyang Technological University
Singapore Management University
National University of Singapore
He is a judge at the following startup competitions:
SMU Lee Kuan Yew Global Business Plan Competition
Techfest Vietnam, hosted by the Vietnam Ministry of Science & Technology
Pakistan National Incubation Centre 
He is a Charter Member with TiE (The Indus Entrepreneurs) Singapore; a Registered Management Consultant certified by Institute of Management Consultants Singapore and an Adult Education Trainer certified by the Institute of Adult Education Singapore.
Jeff holds an Executive MBA from both the University of California Los Angeles (UCLA) and the National University of Singapore (NUS).
So hurry and register (we are not charging for this event) here now:
https://forms.gle/Q1FeUN6fwhbUrDxVA
N/A for September 1 re-broadcast edition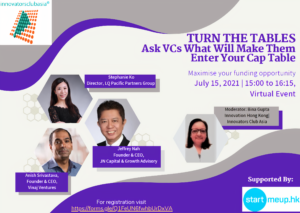 If you have any questions please contact us at
membership@innovatorsclubasia.com
We look forward to seeing you there !