StartmeupHKFestival 2020-Ecosystem Summit
Secret Ingredients of Hong Kong Startup Ecosystem
The Mills Fabrica, an innovation hub in Hong Kong put together the programme for the fourth day of the StartmeupHKFestival 2020.
Developing entrepreneurial talent
Marina Chan, Director of Education, MIT Hong Kong Innovation Node, moderated the discussion on people: finding, retaining and growing a sustainable talent pool of creative thinkers in Hong Kong. With panelists from Hong Kong Science & Technology Parks (HKSTP), DBS Bank, Esperanza and the Hong Kong Polytechnic University, the panel provided insights from corporates, the education sector and government.
It is these different sides of the Hong Kong startup ecosystem that uplift, connect and support young entrepreneurs and sustain them in the city. Raymond Chu, Assistant Director of Institute for Entrepreneurship, Hong Kong Polytechnic University, said that real education is done outside of the classroom, and the best way to learn is through practice. 'The real-world battle is outside, not on the campus', he said.
This was echoed by Kosby Fu, Vice President of Innovation and Ecosystems, DBS Bank, who works closely with Massachusetts Institute of Technology and the Chinese University of Hong Kong to provide real business challenges for students to try and solve. The collaboration between universities and corporations will help build a sustainable talent pipeline in Hong Kong. This same approach can also be applied to attracting global talent, which adds diversity and different perspectives to the ecosystem.
Bosco Leung, Head of Innovation – Project Mars, MTR, presided over a dynamic panel that focused on how best to grow innovation within a business and within the city. The speakers were from KPMG, Prudential and New World Development, as well as Invest Hong Kong.
Their key takeaways were collaboration, trust and agility are instrumental to nurturing creative thinkers and generating innovative solutions. Jayne Chan, Head of StartmeupHK, InvestHK, spoke of the difficulties they faced when adapting a physical conference into the virtual world: "[The hardest part was] coordinating hundreds of international speakers throughout the week with hundreds of hours' worth of content, but this week we have seen fantastic things and people are really leveraging this virtual world."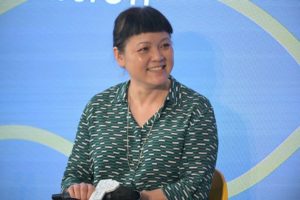 Keynote
It was good to see Charles Ng, Associate Director-General of Investment Promotion, InvestHK, pop in for an 'impromptu keynote' following this. "This Covid situation is unprecedented for everyone in the world. We've been so encouraged by the engaging conversations this week – from the Connected Cities Conference to Connected Retail Experiences and Startup Impact Summit. It is so exciting to see innovative solutions to some of the local and global problems businesses are facing. There is also a strong encouragement to see what's next. Crisis brings opportunities and we have two options, thrive or die," he said.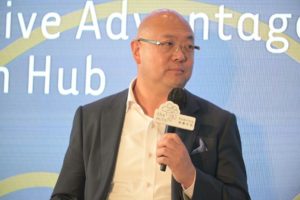 Charles went on to say, " We believe Hong Kong has all the ingredients to really be a beacon of light for startups. Hong Kong is a global financial centre and it has the potential to become a global innovation and technology hub. The strength of Hong Kong's ecosystem is well placed within the Greater Bay Area – the proximity to all these business hubs within one hour offers endless opportunities."
He continued:"We are all working together – government, universities, startups and businesses. We work together to create a space where you can test and try products. It is a fantastic opportunity to bring ideas to reality. Hong Kong's ecosystem offers the four things all startups are looking for: capital, new market opportunities, talent and collaboration."
Hong Kong's Competitive Advantage as a Global Innovation Hub
The panellists began by taking turns to describe Hong Kong in one word – robust, transformational, vibrant and dynamic.
They went on to talk about how these factors shape the Hong Kong startup ecosystem. Cindy Chow, Executive Director at Alibaba Entrepreneurs Fund, has seen substantial growth in startups over the past four to five years. Meanwhile, she added that from an early age "we should encourage Hong Kong youth to be creative, try new things and teach them that it is ok to fail."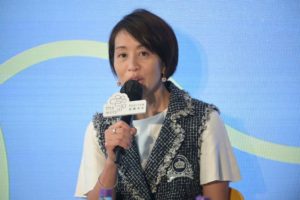 "The transformational power of the city is shown when you look at the success of 'unicorns'," said InvestHK's Charles Ng. "Currently with eight unicorns, Hong Kong has the most unicorns per capita, and we've seen many young ponies with promising horns to come."
Cyberport's CEO, Peter Yan, added " we have worked hard over the years to ensure that both Cyberport and Hong Kong have structures and programmes in place to nurture entrepreneurs and innovative founders which add to the city's vibrancy."