Exclusive Interview with Anthony Lau
Smart Spending Now Key to Tourism Marketing Effectiveness: HKTB's Lau
Consumers are increasingly spending more online, and this creates challenges for tourism destinations highly focused on shopping – like Hong Kong – and the people that market them, says Anthony Lau, the city's tourism boss.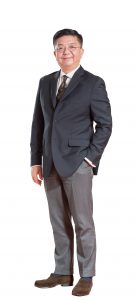 The issue is wider than merely how to sell in the digital age of E-commerce a city that has spent – in Mr Lau's words – "the last 50 years" promoted as a "shopping paradise".
Another key issue is how to use judiciously, a limited marketing and advertising budget in an era of multiple communication channels and multiple demands on the consumers' attention, suggested Mr Lau, executive director of the Hong Kong Tourism Board (HKTB).
"In the old days… I used a lot of television commercials," Mr Lau noted in an interview with Innovation Hong Kong. "At that time, we all believed… the higher the reach, the higher the frequency to your target audience, the better."
Nowadays, digital and social media are "key communication tools" for the HKTB. He said that a "significant amount" of the body's budget was now spent on e-channels.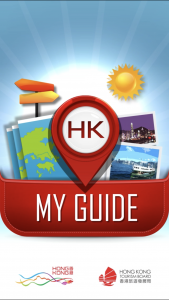 Mr Lau has headed the HKTB since 2007. He brought to the body extensive international sales and marketing expertise obtained in the private sector.
Hong Kong registered nearly 58.5 million tourism arrivals in 2017 (including from mainland China, Macau and Taiwan), according to official data. That was nearly twice as many as the whole of Japan, which welcomed just under 28.7 million international tourists, according to the Japan National Tourism Organization.
A total of 76 percent of all Hong Kong's 2017 arrivals were generated by people from mainland China. Despite the huge market just over the border with more than 1.3 billion people, Mr Lau suggested the HKTB was not complacent. He noted that the Tourism Board had a team of 30 people dedicated to looking at developments in digital communication and to promoting the Hong Kong brand via e-channels.
"That shows how significantly we invest in digital and social media," he stated. "If you look at our results, we are one of the key regional players… We have accumulated 120 million page views, and close to 9 million fans. So I think we are doing pretty well in that sense," said the executive director. "We can do even better, in terms of engaging consumers when they are in town," he added.
Google, Facebook
HKTB is currently working with Google and Facebook to ensure it can interact with visitors while they are in Hong Kong, using 'location-based messages'. These messages use geolocation (or 'geotagging'), a type of technology that allows marketers to send information to particular smart phones or other devices based on their respective location.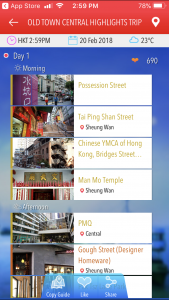 "We are looking at ways to transmit messages in a more cost-effective manner to our consumers, not necessarily using the wires of the mobile phone operators, because they charge you for every single message they send out," said Mr Lau.
"Hong Kong is supposed to be one of best [digitally connected] cities, but there is much room for improvement in terms of getting access to Wi-Fi. I know the government is doing a lot of work, and we will 'tag along' as the whole network starts to improve. So maybe we can do more on location-based messages," he noted.
One of the more recent channels of communication with consumers regarding Hong Kong as a tourism destination is so-called "social media influencers". They are commonly online bloggers or micro bloggers, and may have tens of thousands or even hundreds of thousands of followers.
"It is a little bit of an art, a little bit of a gut feel, by our marketing team," in terms of how Hong Kong selects and makes use of social media influencers, noted the HKTB's Mr Lau."Instead say of getting Lady Gaga to come, and paying her maybe US$10 million, why don't you get 100 different, not so well known, influencers?" "You have to pay them" to visit the city, he noted.
Shopping decline
According to research attributed to the McKinsey and Co "2017 China Luxury Report", and estimates and analysis from investment brokerage Sanford C. Bernstein Ltd published last autumn, in 2015, mainland China residents purchased 59 percent of their luxury goods outside the mainland. By 2016 that figure had declined to 35 percent. That potentially has issues for Hong Kong's retail-focused tourism industry.
In the January to June period of 2017, the total tourism expenditure associated to inbound tourism fell by 0.2 percent year-on-year, according to the city's Census and Statistics Department.
Mr Lau said there were numerous factors that could affect visitors' shopping habits – including the general health of feeder market economies and fluctuations in foreign currency exchange rates – but he conceded the trend of spend had been moving downward.
"Regionally, we have seen that the trend – particularly in the area of shopping spend – has continued to go down, and it is a challenge for everyone," he stated.
"Hong Kong is renowned as a shopping paradise, and that has been used as a tool to promote our tourism for the last 50 years. But I think the consumer has changed. The world has changed. So just shopping may not be the only tool that we [as tourism bodies] can use to promote our destinations," Mr Lau added.
"Consumers are increasingly spending more online. Because they can get access to more variety, they can better compare offers, and most likely they get a much better price."
Online coupons
Innovation Hong Kong asked the tourism boss if there had been any attempt by the body to connect the city's own online shopping sector with tourists.He said: "We would love to work with them. There were a couple [of online shopping providers] that approached us, but somehow their proposal didn't really fit, so we dropped the idea."
The HKTB's consumer website "Discoverhongkong.com" however includes a section highlighting promotions and E-coupons offering shopping deals or discounts at bricks-and-mortar retailers."It is used by many retailers here in Hong Kong," stated Mr Lau. "On the mainland we also have deals tied in with some of the Chinese-language online transaction platforms there," he added.
If old-fashion shopping is showing a trend of decline, tourists' demand for what Mr Lau termed "authentic travel experiences" is on the rise."Some still want to come here and shop. The bulk of them are asking for authentic travel experiences. So we have developed altogether about 11 core experiences, so that we can attract a variety of consumers coming to Hong Kong. This ranges from dining, shopping, our living culture, arts, entertainment, nightlife, sports, Chinese and Western festivals," he outlined.
In the past, a lot of commercial messaging about the destination was "information-based", said Mr Lau. Now, it is often about "emotion", he noted.