Lithium industry prospers in Zaozhuang
Zaozhuang City is an important energy and building material production base and the largest coal chemical and fine chemical base in China. It has titles of "Small and Medium Machine Tool Capital in China" and "Innovation Base of China Knitted Shirt Industry" and is the third largest lithium battery production base in China.
It has been approved as a pilot city for the transformation of resource-exhausted cities, a national rural reform pilot zone, a national modern agricultural demonstration zone, and a national agricultural sustainable development pilot demonstration zone.
In mid-April [2023], a key meeting was held in Zaozhuang, Shandong Province, to bolster industrial development and production in the city.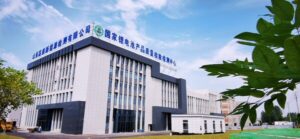 Historically, Zaozhuang was a traditional industrial area that primarily relied on coal and cement. However, in recent years, the city has shifted its focus to the lithium battery industry as a means to revitalize its economy and upgrade its industry.
Zaozhuang has rapidly developed its lithium battery industry, positioning itself as the "Capital of Lithium Battery in Northern China." It achieved this by concentrating its resources, integrating various elements, and supporting local business.
Since 2003, the city has attracted numerous lithium battery enterprises that specialize in electrolyte, battery cells, and cathode materials. Zaozhuang has actively supported the growth of local lithium battery companies, and has attracted industry leaders such as Sunwoda Electronic Co Ltd to settle in the city.
With a focus on expanding its production capacity for lithium materials and batteries, Zaozhuang has become an attractive destination for terminal application projects. As a result, the city has established a complete industrial chain for lithium batteries, from mining and processing to the manufacturing, inspection, testing, terminal application, and dismantling and recycling of batteries.
The city boasts more than 100 lithium battery enterprises, offering over 300 product categories. Zaozhuang's location, policies, scientific and technological innovation resources, and natural beauty make it an ideal location for investment and business development.
In the next phase of its development, the city aims to create a first-class business environment, promoting the rule of law, integrity, and efficiency to attract even more investment and build a sustainable future.
Source: The Publicity Department of the CPC Zaozhuang Municipal Committee