Collision:international tech event in Canada June 20-23, 2022
More than 35,000 people from around the world are set to convene at Enercare Centre next week for the largest tech event  to take place in Canada since the pandemic began – Collision from June 20-23.More than 900 speakers, 1,500 startups, 1,200 journalists, 850 investors and 100 unicorn companies will arrive in Toronto from 140-plus countries to attend this conference and exhibition and connect face to face.
Paddy Cosgrove CEO has announced that the event in now sold out. For the past two years the event had to pivot to on-line so this is wonderful news for the organisers and also for Canada with a face to face event back again.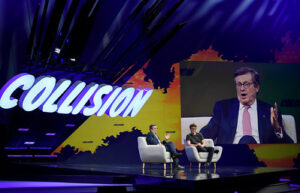 Founders and CEOs of the world's most successful tech companies – Substack, Ethereum, Blockchain.com, Flexport, Cardano, Tezos, Binance, BlockFi, Chief, Calendly, Clearco, Cloudflare and many more – will speak across Collision's 20-plus tracks, including at the brand new Crypto track. Deel, Canva, Trulioo and FalconX are among the more than 100 decacorns and unicorns that will be in attendance and on stage at Collision.
Leading VCs, LPs and angel investors will also be in Toronto on June 20. Two Sigma's Villi Iltchev, Bessemer's Mary D'Onofrio and Race Capital's Edith Yeung will be in attendance, among many others.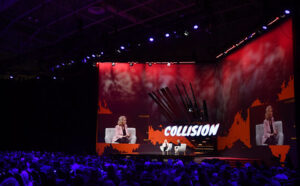 Thousands of startups will connect with some of the world's leading investors, including GGV's Hans Tung, Renegade's Renata Quintini, Andreessen Horowitz's Jeff Jordan, Lux's Deena Shakir and Sequoia's Andrew Reed.120-plus national, regional and local trade delegations will participate in Collision to explore business opportunities with an international audience.
Top Canadian speakers such as 1password CEO Jeff Shiner; City of Toronto mayor John Tory; Canada's minister of innovation, science and industry, François-Philippe Champagne; author Margaret Atwood; Clearco co-founder Michele Romanow; and former MKO Grand Chief (and member of Bunibonibee Cree Nation) Sheila North will be there.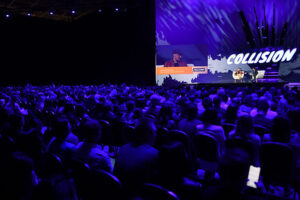 The number of attendees has grown by 40%, from 25,000 in 2019 ( the last in person event for Collision in Canada) to 35,000 in 2022. The number of startups in attendance has grown by 36% to 1,500, outnumbering Web Summit 2021 in Lisbon, which took place last November. Partnerships have also grown 40% YOY, with nearly 250 global partners in 2022, including Snap, Google Cloud, TikTok, AWS, RBC, Siemens, KPMG, CAE, Interac and Crypto.com. Collision's women in tech program is also sold out, as is the startup space.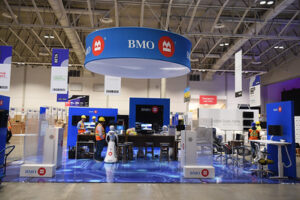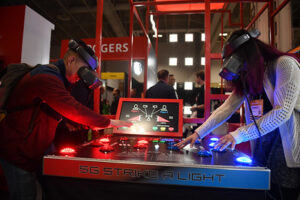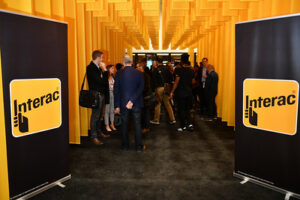 For the first time, Collision will be using the entire Beanfield Centre building, and will be using outdoor space for food trucks, seating and circulation.The total floor space needed at the Enercare Centre has increased by 54%, from 50,000sqm to 77,000sqm.
The opening night, taking place on Monday, June 20, will see Dapper Labs CEO Roham Gharegozlou, Academy Award winning actor Lupita Nyong'o and Manbooker prize winning author Margaret Atwood take the stage.To celebrate and open this first physical conference in Toronto in two years, Web Summit co-founder and CEO Paddy Cosgrave will be hosting opening night in the Enercare Centre.
Collision will also be directing thousands of attendees to the best spots around Toronto. Attendees will get the chance to experience the city of Toronto and network in some of its coolest bars and restaurants.
Picture Source: Collision -all pics are from 2019 conference