cloud based fintech solution for local Korean market
12CM partners with Korea's biggest search engine provider – Naver
Traditionally, financial services have required strict security measures making cloud-based service development difficult. The fact that cloud technology makes use of a wide variety of frameworks and open source code means that financial institutions have not found adoption of these technologies  ideal.
12CM (One-two-cee-em) has recently inked a collaboration deal with Naver Business Platform (NBP). 12CM is a smart stamp software platform provider and a member company of the Born2Global Centre. NBP is a fully independent subsidiary company of Naver Corporation specializing in cloud IT infrastructure and services (Naver being Korea's largest search engine as well as operating LINE, the #1 chat service in Japan, Taiwan, and Thailand).
The deal will see the Echoss Stamp developer's Open API and Finance Microservice implemented in a FinTech SaaS solution aimed at financial institutions. NBP is the first cloud operator in the S. Korean domestic market to receive top marks from the Financial Security Institute for infrastructure security. 12CM itself will be providing its service security level protocols, developed and tested over years of R&D and real-world applications, to this collaborative partnership.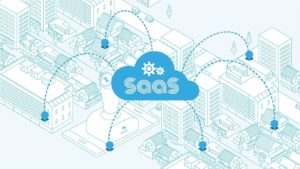 Large financial institutions already offer a variety of remote services, such as mobile apps and over-the-phone consultation. Moving these to the cloud will not only allow faster implementation of entirely new service channels (such as mobile web apps) but also alliance service channels enabling cooperation. The collaboration between 12CM and NBP will provide a home in the cloud to accommodate these innovative new services.
Jeong Gyoun Han, 12CM CEO said, "For our initial loan service model, the whole process including security, identification, Open API integration, as well as certificate submission will be structured as a complete self-service. The SDK itself will also be provided in order for users to customize their own mobile web pages. For a smooth and successful launch, in addition to our alliance with NBP, we have also tapped UniFinTech Corp., a consulting company specializing in mobile commerce and IT."
"Financial institution's recent trend of 'non face-to-face' service is in a state of constant innovation and like financial institution's websites, the demand for convenient financial service via diverse cooperative channels is always increasing. NBP and 12CM are planning to provide a secure SaaS solution that emphasizes security and flexibility in financial services to the market as soon as possible," said Sang Young Han, director of NBP.
There is a growing global trend of more software companies moving onto the cloud, and while doing so adopting more SaaS or other "as a service" business models. This Fintech service alliance in the Korean domestic market marks the next step of mobile evolution in the finance IT industry and possibly the future of Fintech.
Source: Born2Global Centre