Who Won a Bronze Award at DFA ?
Bronze Award
Hopeland Mobile Communal Classroom / Hong Kong & Mainland China
Winning Company: NIL Studio
Hong Kong
Environmental Design – Green & Sustainable Spaces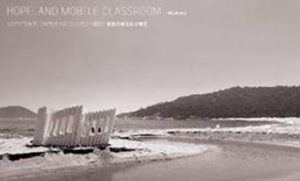 The lightweight inflatable setup lends mobility to the classroom, bringing education anywhere in the city, in the nature or in the sea. The setup puts forward an alternative to the clinically sterile and square classroom, allowing education to take place in locations that best encourage learning. The highly sustainable design is durable and can easily fit into different environments. Working closely with the manufacturer, architects achieved the balance between the stiffness of the inflatable structure and the malleability of the design in order to provide both stability and flexibility.
The DFA Awards were held on December 6, 2017  and organised by The Hong Kong Design Centre (HKDC) with Create Hong Kong of the Hong Kong Special Administrative Region Government as the major sponsor.
DFA Awards offers a stage to some of the most dedicated talents, encouraging the growth of creative industry and providing a platform to establish networks with influential designers and business leaders.
Source: Sinclair Communications