Board of Directors of Hong Kong Science and Technology Parks Corporation- new appointments
HKSAR Government announced new appointments to the Hong Kong Science and Technology Parks Corporation (HKSTP) Board of Directors on June 14, 2018.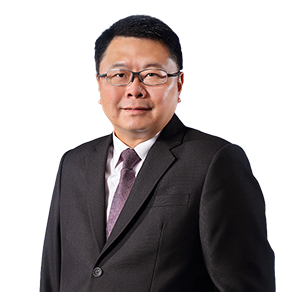 Dr Sunny Chai was appointed as Chairman of Board of Directors. Dr Chai is a serving member of HKSTP's Board of Directors. He is also a well-respected industrialist with deep experience in public service. Eight new members were appointed to the Board including Mr Herbert Chia, Mr Donald Choi, Mr Dennis Ho, Professor Mak Tak-wah, the Hon Jimmy Ng, Mr Gavin Poon, Professor Sean Tang and Mr Denis Tse. They join three re-appointed members namely Mr Theodore Ma, Mr Joseph Ngai and Professor Tsui Lap-chee.
Current members of the Board continuing are Mr Raymond Cheng, Ms Cordelia Chung, Mr Kent Ho and Dr Kim Mak.The new Board of Directors, effective July 1, 2018 will bring new impetus to the future growth of the Corporation and the innovation and technology development in Hong Kong.
The outgoing Chairperson Mrs Fanny Law,played a pivotal role in driving the transformation journey of HKSTP over the past four years. During her tenure, she took the lead in accelerating progress in biotechnology, artificial intelligence, robotics and smart cities developments, which laid a robust foundation for the future development of the HKSTP in Hong Kong's innovation and technology ecosystem.
Mrs Law stated "I warmly welcome Dr Sunny Chai as the Chairman of the Hong Kong Science and Technology Parks Corporation and extend to him my sincere congratulations! Sunny has a strong background in engineering and industrial development, with extensive experience in public service in particular working with the government R&D centres. I have worked with Sunny on the HKSTP Board for four years and very much appreciate his unfailing support and sound advice. With his wealth of experience, profound knowledge on technology and extensive connections among industries, I am confident that Sunny will lead HKSTP to a new height."
She added "Today the Hong Kong Science Park is imbued with energy, drive and entrepreneurial spirit. It is my privilege and pleasure to be involved with its transformation over the past four years. I thank the Board members and my professional and hardworking colleagues for their immense contribution in the process.I wish Sunny, members of HKSTP Board and colleagues success in supporting the Chief Executive in turning Hong Kong into a leading international innovation and technology hub."
Source: HKSTP