Premium Smart EV -BeyonCa GT Opus 1
Premium smart electric vehicle (EV) maker BeyonCa announced its global debut [October 30], showcasing the BeyonCa GT Opus 1. BeyonCa will set the standard for a super-premium EV with its elite team of car industry veterans, as well as technology experts from consumer electronics and Internet companies.
BeyonCa GT Opus 1 is supported by an AI-based smart cockpit that monitors the user's health status in real time, and the world's first in-cabin cloud doctor service, looking out for the well-being of its drivers and passengers.
Weiming Soh, Founder and Chairman of BeyonCa, said: "The BeyonCa GT Opus 1 truly signifies what BeyonCa stands for, as we set out to define the super-premium smart EV segment. The result of our team's work is the perfect combination of design, craftsmanship, comfort, sportiness, and an amazing experience."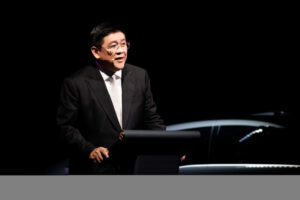 "The 'smart' part is incredibly important in defining the super-premium EV space. Our philosophy is that technologies are here to serve a purpose, but should not be the purpose itself. Rather, we will consolidate and integrate advanced technologies, and shift from function-driven to scenario-driven methodology. BeyonCa will offer users meaningful products with integrated super-premium user experience where users will enjoy the real value of services in the car, around the car, and beyond the car."
BeyondCa GT Opus 1: Igniting excitement for car and technology lovers
The BeyonCa GT Opus 1 exemplifies the personality of a next generation super premium EV, designed by a team with decades of experience creating super premium and luxury cars.  This includes Dirk van Braeckel, Chief Design Officer, Hans-Joachim Rothenpieler, CTO and in-house Chief Health Officer, Dr.Tim Guo. Dr. Guo will supervise a team of "cloud doctors" and study use cases to benefit future car users.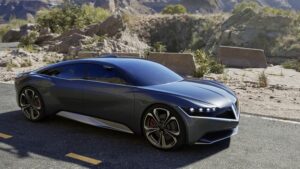 Global Expansion
BeyonCa has global offices in five cities across three countries including three R&D offices in China, a design centre in Munich, and a Singapore office which will become an R&D hub.
Dongfeng Group is one of BeyonCa's strategic investment partners. The company also has funding from other international financial investors.
BeyonCa is expected to roll out its first mass-produced car model in 2024.