InnovatorsClubAsia® Investors Inner Circle
InnovatorsClubAsia® is proud to introduce its Investors Inner Circle: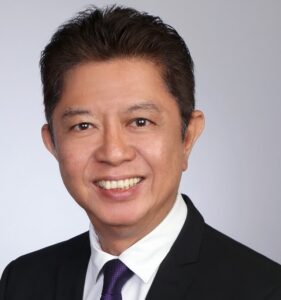 Jeffrey Nah
Jeff is founder & CEO of JN Capital & Growth Advisory & Future Ready Academy.
He is a Venture Builder, Investor & Lecturer and has invested in over a dozen technology startups from Singapore, to India, Indonesia, Vietnam, Australia & USA. These investments have been in education, healthcare, digital-ID, media, enterprise Saas, venture capital funds, including 500Startups, Wavemaker Partners & Blue Cloud Ventures. 
Jeff is a former banker turned entrepreneur & investor with 40-years business experience across Asia Pacific. He has lived in 7 countries and built businesses across Singapore, Indonesia, Vietnam, Thailand.
Jeff mentors startups at:
Singapore Fintech Festival
Action Community for Entrepreneurship (ACE)
National University of Singapore (NUS) Graduate Research Innovation Program
Singapore Management University (SMU) Business Innovation Generator
Jeff lectures part-time on topics relating to entrepreneurship and innovation at:
Nanyang Technological University
Singapore Management University
National University of Singapore
He is a judge at the following startup competitions:
SMU Lee Kuan Yew Global Business Plan Competition
Techfest Vietnam, hosted by the Vietnam Ministry of Science & Technology
Pakistan National Incubation Centre 
He is a Charter Member with TiE (The Indus Entrepreneurs) Singapore; a Registered Management Consultant certified by Institute of Management Consultants Singapore and an Adult Education Trainer certified by the Institute of Adult Education Singapore.
Jeff holds an Executive MBA from both the University of California Los Angeles (UCLA) and the National University of Singapore (NUS).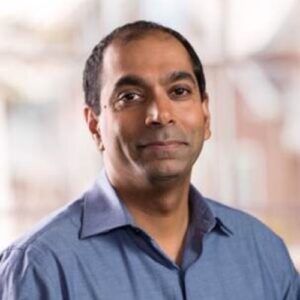 Anish Srivastava, Founder & CEO – Vinaj Ventures
Investor, Innovation Advisor, Mental Health for Youth Advocate, Early-Stage Startup Support Expertise
Anish Srivastava is the founder and CEO of Vinaj Ventures, an innovation and investment services firm based in the San Francisco Bay area. Vinaj Ventures' consulting arm helps clients build new digital products with excellent user experiences. Its investment services function specializes in market analysis, sourcing, evaluating and investing in startups.
Anish is passionate about investing in concrete, commercially viable solutions that can have a positive impact on society and providing support to entrepreneurs who are looking to make a meaningful difference. A proof point is Telosity by Vinaj Ventures, the fund he founded in 2019 that invests in early-stage companies that provide affordable and scalable solutions to improve mental well-being in young people – especially in underserved communities.
Anish is a member of the Alliance of Chief Executives. He serves as a board member and in advisory roles to a number of organizations. Prior to Vinaj Ventures, Anish led Citi Ventures' Global Lab Network & Accelerators and was a key leader in JP Morgan Chase's Digital Customer Experience & Innovation organization. He also held various senior and executive positions at startups such as Egreetings, Geodesic and Lexy,  where he pioneered new consumer-facing mobile services. Anish spent six years at Orange, building the mobile innovation practice in Silicon Valley, followed by driving strategic partnerships in London as Director of Business Development. Early in his career, Anish was part of the development team that built Bank of America's first online banking website, along with its first credit card website.
Anish graduated from Carnegie Mellon University with a Bachelor's of Science in Computer Science and French. His interests include soccer, cooking, running and traveling with his family.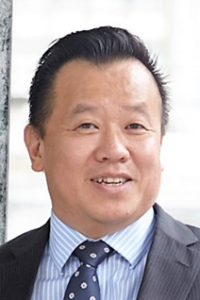 Donald Soo is the Founder and CEO of KoiZai Limited and Pyrmont Wealth Management Limited. 
Donald is a highly experienced regulated licensed adviser in Asia, with over 28 years' experience in financial services working in Australia and Singapore prior to moving to Hong Kong in 2010. He has extensive knowledge regarding ASEAN financial regulations, financial advisory, banking, fund management, private equity, and the finance industry.   Donald held Management positions at Professional Investment Advisory Services Pte Ltd (PIAS) in Singapore, National Australia Bank and Bank of New Zealand Australia.
Donald has proven technology experience in thinking outside the box and is seen as a problem solver using technologies. He has helped AVIVA Navigator (Singapore), and Navigator Investment Platform (Australia) concept develop the Aviva N-Link Financial Planning and Investment Portfolio management software in 2002 which is still used in Australia today under MLC.  Also, he developed and instigated the digital mortgage automation process for Bank of Zealand Australia (1995-1997).  This digital mortgage process converted the bank's manual lending system into an electronic process and deployed to the retail lending department.
Donald's fintech company Kozai is focused on building an AdviceTech solution that is both scalable and globalised. Pyrmont Wealth Management is licensed by the Hong Kong Securities and Futures Commission (SFC) and Insurance Authority (IA) that is providing boutique fees for service financial planning,wealth management,discretionary investment, fund management and portfolio management services.
Donald has presented at conferences and seminars in Australia and Asia including the Adviser (Australia) conference as well as various Hubbis conferences. He has also written articles on financial matters in both Singapore and Hong Kong and appeared on Channel News Asia's Money Mind program in Singapore.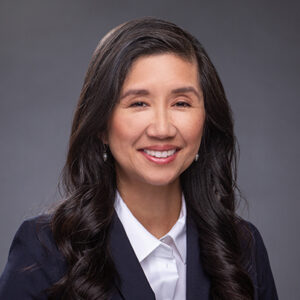 Faye Sahai   Managing Director Vinaj Ventures
Investor, Innovation Advisor, Inclusion Champion
Faye Sahai is currently Managing Director at Vinaj Ventures, investing in digital wellness and behavioral health startups for young people with the www.Telosity.co Fund and advising corporations on innovation.  Prior, she has 25+ year experience in healthcare, financial institutions, and insurance innovation and investment executive at Kaiser Permanente, Schwab, AIG, Blue Shield and Deloitte Consulting and founded 3 of her own startups.
She has served as an Advisor and Board member to over a dozen companies including UCSF Catalyst, ANA Innovation Advisory, Samsung Emerging Technology Advisory, Innovation Executive Forum, Summer Search, Autonomous ID, and Ascend Leadership NorCal Chair.
Faye has been recognized by Insurance Business Hot 100 and Elite Women in Insurance Business America, Ascend Leadership Award, Computer World's Top Premier IT Leaders, Award for Outstanding Contributions to the Kaiser Permanente Asian Community and Innovation Enterprise Best Ideation Award.